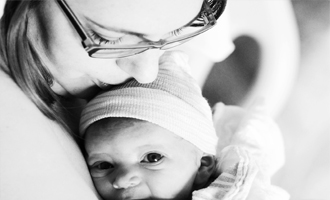 Today I watched a clip from BBC that someone posted on facebook this morning.  It included a number of mothers who suffered from post traumatic stress upon giving birth to their baby.  I felt sad and helpless, but I wasn't surprised how many woman are effected by this awful disease.  There was one statement that really stuck in my head…"there is no right birth and there is no perfect journey".  Every mother I know has had a different journey than myself.  Some had natural births, while others had an epidural.  Some find the journey of motherhood easy, while others quickly realized motherhood was not meant for them.  To me, motherhood is a beautiful journey, but it is definitely not an easy one.  Thankfully, I was not a victim of PTSD, but there is no doubt I felt angry, frustrated and discouraged at times. I lacked energy, sleep and motivation. Up to a third of women suffer from some kind of post traumatic stress…that is a huge number!  Why is it so taboo?   Why is there little information available surrounding post traumatic stress?
This video is a must watch and I encourage you to share it with your circle of mom's!
If you know someone suffering from PTSD, tell them they are not alone and there is help out there.
BBC Lifestyle and Health News
August 23, 2017