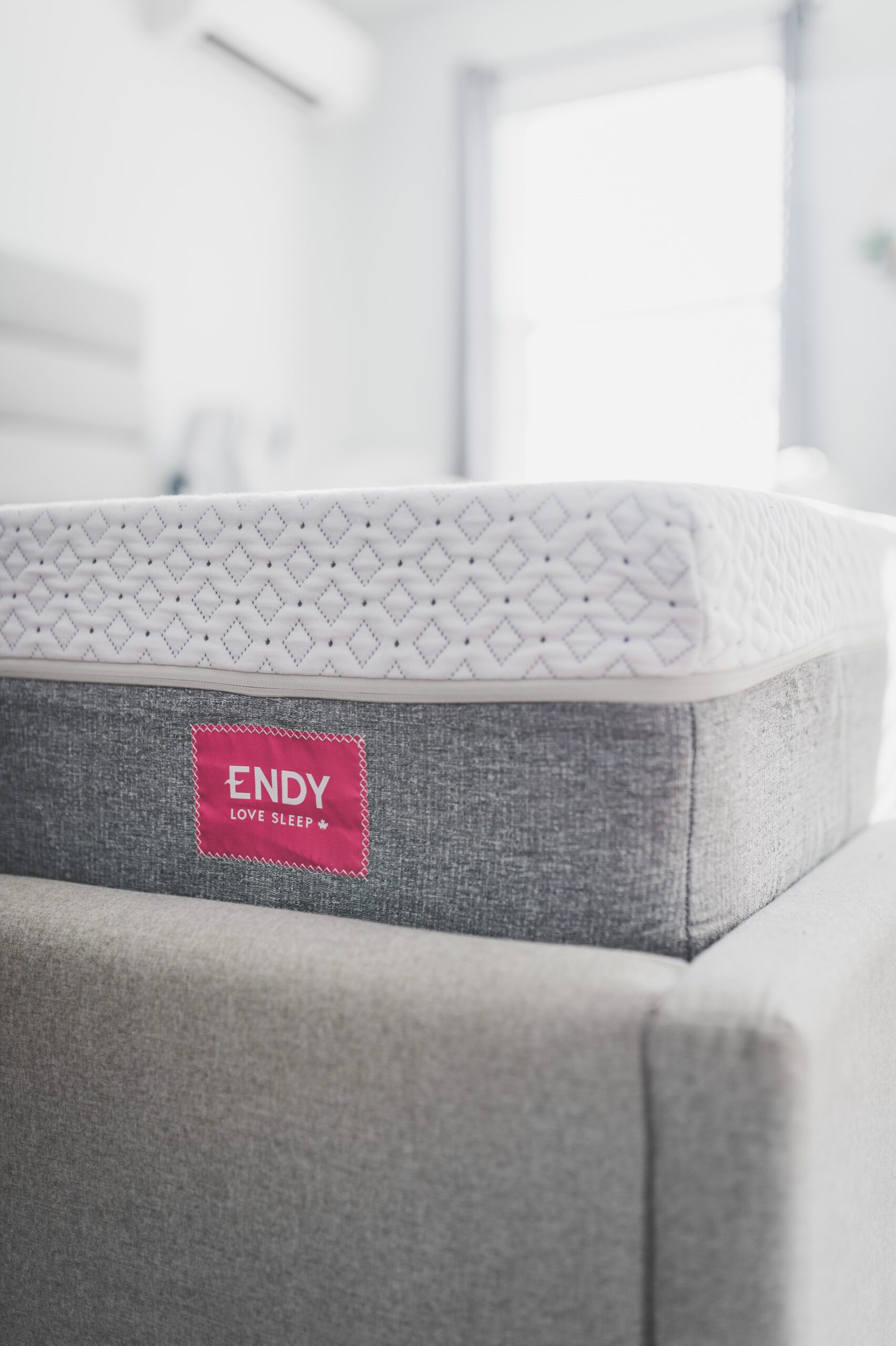 100 Night Review of the Endy Mattress
*Disclaimer: I received an Endy mattress in exchange for this review. All thoughts and opinions are my own.

As a sleep consultant, I take sleep very seriously and was in search for a quality mattress for my daughter for quite some time. We decided to go with the Endy mattress as it is Canadian-made and manufactured, and has over 24,000 great reviews. After over 100 good night sleeps, I only have great things to say! I emphasize the importance of good sleep hygiene and one of the key components is creating a comfortable, cozy and cool sleep space for you and your family. The Endy did just that!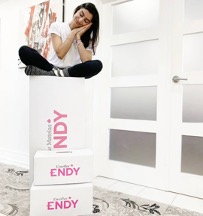 Delivery Experience
Endy offers free and fast shipping right to your door, which makes switching out your mattress easier than ever. The Endy mattress arrived in a box the size of a hockey bag – I couldn't believe there was a full-size mattress in the box! This packaging made it very easy to transport the mattress upstairs to my daughters bedroom.
Sleep Experience
My daughter has been a great sleeper (this was not the case until I sleep trained her), but she would wake up often feeling hot. After switching to the Endy mattress, she now stays cool each night while receiving more restful, good quality sleep, so much that I need to wake her up on the weekends. The Endy offers great temperature control, which is what we require to get the most restorative sleep. You never feel too hot or too cold with the Endy mattress, as the Comfort Foam enhances breathability throughout the night. It also does not lock in heat like traditional memory foam, which was one of the challenges we faced with my daughter's previous mattress.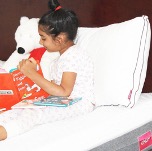 The mattress is the perfect balance of being soft yet firm, and offers a lot of comfort and support. The mattress minimizes motion transfer, so when my daughter and I have sleepovers, she isn't able to feel me toss and turn.
Another big reason we chose the Endy mattress for our family is because it is GREENGUARD-Gold Certified, with CeritPUR-US Certified foam. These certifications ensure the Endy is safe from chemicals that can often be found in other mattresses, such as formaldehyde and phthalates and harmful pollutants.
Final Verdict
I'm so glad we made the switch to an Endy mattress for my daughter over 100 nights ago! Endy offers a 100-night trial to make sure it is right mattress for you, and it's safe to say we won't be returning ours! They also offer a 10 year warranty which is great and I'm confident my family will be sleeping well for years to come.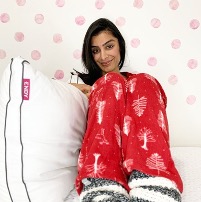 I have also put the Endy Customizable Pillows to the test and have been really enjoying them in my bedroom. What I love most about them is that you can adjust the height and firmness of the pillow by removing the shredded memory foam inside. I can't sleep with big fluffy pillows, so this worked great as I was able to remove some of the filling from inside to make it the right size and firmness for me. Another great thing is that the cover is 100% cotton and uses hypoallergenic fill, which is important to me as both my kids and I have sensitive skin.

If you are looking for a new mattress or pillow, try Endy! You won't be disappointed. I will continue to recommend their products to my family, friends and clients to ensure everyone is getting the best night's sleep.
Anita Patel
Certified Pediatric Sleep Consultant
info@hushbabyhush.com
(416) 885-2235
www.hushbabyhush.com