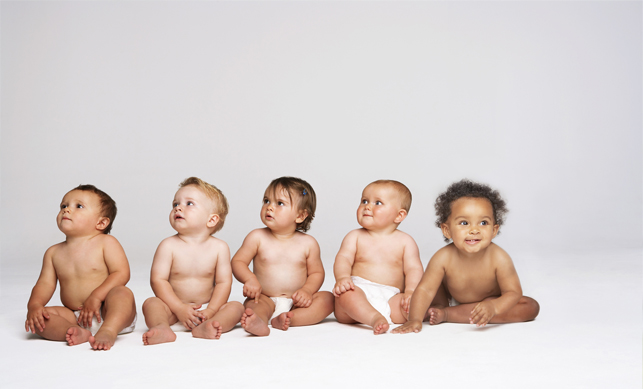 Prior to seeing Anita, it had been a rough ride. Our son was awake every 1-2 hours all night for about 5 weeks. The sleep deprivation was painful. When we started with Anita, we were a little skeptical. She listened to all our concerns and formulated a plan that helped us feel comfortable. She was encouraging us during the whole sleep training process and now our son sleeps through the night. Anita was a miracle for us and we are so thankful that we got to work with her. She is down to earth and so easy to talk to. She answers all your questions and even provides you with information to help with future challenges. Thanks Anita for being so amazing to our family.
A. Gill
Our family had the pleasure of meeting Anita and her husband at one of the Toronto Baby Shows. I had signed up for her e-mail list onsite.
I few weeks later she was giving a free sleep workshop near by home.
After spending an hour with Anita, who is so calm, understanding and professional, I knew if we did decide to move forward with sleep training she would absolutely be who we used.
When my daughter was ten months old, we hired Anita. I had extreme anxiety regarding sleep since my daughter was born.
Anita was so gentle and reassuring. There is no doubt this was what she was meant to do. From start to finish and with absolutely zero judgement she made us feel like we could get to a point where everyone was sleeping well!
Within 3 weeks my daughter went from still feeding nightly and only sleeping in my bed to her own crib with no more night feeds.
It was incredible! Anita guided us every step of the way and kept us motivated when we wanted to quit. She built a plan that was within my comfort zone so I wasn't anxious when implementing.
Several months later and my daughter is sleeping 12 hours a night consistently and if she gets off track, we all have the skills to get back on track.
Anita is incredible and frankly life changing. I would highly recommend her to anyone looking to feel confident about their baby sleeping and perhaps looking for more sleep! The only thing I regret is not starting earlier! Anita was a lifesaver!
J. Kjell
Through this process we gained so much. We gained night time and scheduled napping for our little one. We gained a more rested, happy little boy. We gained more rest and relaxation as parents as well as more confidence to now plan date nights. Most importantly we gained so much knowledge from Anita. Anita was able to educate us in a way no other sleep consultant could. Her patient, kind, and positive attitude provided the best support for our family. I highly recommend Anita to all my friends and family members currently going through the same sleep changes that we did. Anita ended up being much more than a sleep consultant to us, she became a lifelong friend that I know we can turn to when times get tough. We are forever grateful for her guidance and faith in our family. Thank you Anita!
Love,
The Di Carmine Family
Anita is simply the best! She is kind, patient and knowledgeable. She helped us teach our little one to self settle and within a few days we saw changes. To have unlimited access to her during our time together meant a lot to this new mom – she was quick to respond and always had a solution ready to troubleshoot any problems we ran into. Also I felt she genuinely cared and loved her approach of gentle loving techniques verses the cry it out method. Thank you so much, Anita!
M.M.
I came across Anita's profile on Instagram and it was the perfect timing as I was struggling with my 8 month old baby's broken sleep pattern. I attended Anita's workshop which made me even more comfortable knowing what a warm and approachable person she is.
Anita made sure she was always available to provide support as it's one of the most difficult tasks as a parent. She was able to relate to what I was going through which helped her to come up with the exact steps to take. I saw a change in my baby's sleep pattern within a couple of days! She was able to independently sleep on her stomach with minimal help from me. Anita's extensive experience and her friendly nature made the process much more easier. I wouldn't have been able to be effective on my own. Thank you Anita!
Thank you,
M. Sekhon
Anita has been extremely helpful and patient with us. She walked us through step by step each night to help our 8 month old figure out how to self soothe and sleep through the night. During the time we started training it was difficult to follow a proper schedule because our DS went through his teething phase and a cold. Anita was always available through text and she called to check up on us throughout the process. It was a roller coaster ride and we thought he will never learn to sleep through the night. Anita gave us the tools to manage our son going forward. We now know the difference between good habits and bad habits for bed time and that the path is never a straight one, but we can always get back in line thanks to her methods. We loved that she would work with our pace, and never pushed for anything we were uncomfortable with because the end result is the same. Now mom has her sleep back, dad is relaxed for work, and most important our son is so well rested, calm and ready to learn.
L. Bella
My experience with Anita from hushbabyhush has been nothing but positive…in fact, I can honestly say it's been in some cases a life saver! Before starting to sleep condition my son, I was exhausted, burnt out and just overwhelmed by a child who would be waking 3-4 times a night and only taking 20-30 minute naps throughout the day. There was no structure or routine. I tried to sleep train myself 3 times before failing miserably. Anita was able to listen to our needs and customize a plan suitable for us. From the very first day, my son slept throughout the night using her methods. I was always able to communicate effortlessly with Anita and she even checked up on me above and beyond what was needed. The support I got was so reassuring. Hushbabyhush has been the best investment for us in our child's development and our peace of mind! We highly recommend this service to anyone struggling their child's sleep issues.
C. Flower
I reached out to Anita to help me with my daughters sleep (second baby). I tried everything that worked with my son (first baby) but my daughter was not receptive to any of these methods. Within two nights of working with Anita we already saw some major changes with our daughters sleep. Anita is very patient and always willing to answer any questions.
We have experienced some bumps in the road with our daughters night time sleep and Anita has always made herself available. Anita's support is like no other and I am grateful for working with her.
I am so thrilled to call Anita a friend.
K. Uramowski
I thought I would never sleep again after giving birth to TWINS! My husband was very skeptical of any sleep training programs and assumed all babies will eventually "learn how to sleep on their own. After 7 months, I proved him wrong because we both were at our wits end! exhausted x2. We reached out to Anita who was referred to us from a dear friend who swore by her methods. Anita developed a plan that was specific to our needs and was very attentive and patient until we achieved our goals! (which was having both babies sleep!) We have had some bumps in the road, but Anita has shared some resources for us to refer to that have been invaluable. We are forever grateful. #Twinning
A. Grzeszczuk
I know there are multiple reviews that you read here that say she's awesome and may think.. well of course they say that…but the thing is she really is AWESOME at what she does. After waking every 40 mins at one point and no possible consoling I could find I was happy to be working with Anita. She found what worked for us and using a method that we were all comfortable with. My LO now loves her bed! She puts her self to sleep and is able to go the entire night…it's a tough few days in the beginning but is so worth it. I would happily recommend her and have done so to many of my family and friends.
G.Raykha
Sleep training is the best thing you can do for you but most importantly for your child! My initial consult with Anita on the phone was great and I could tell right away how passionate she is about her job. Her sweet nature and positive attitude always made me feel very calm. She was always amazing at checking in on us during our sleep training and even once we were done she would always check in. She was the best support and genuinely cares that everything is going well and always willing to come up with new ideas if something wasn't working. My husband and I agree that this was the best money spent. Teaching our son how to be able to sleep on his own has provided him with a foundation for great sleep from here on forward. It's such an amazing feeling to know and see your child getting such amazing quality sleep on a daily basis. This makes you feel good because you know they are getting proper sleep and the set schedule allows you to have much needed time for YOU. Thank you Anita for your constant support! You are the sweetest!
With Gratitude,
Donika and Nik
When my daughter was born she was lactose intolerant. My husband and I tried everything to help provide her with comfort, but she was always in pain. She was unable to sleep and I could not sleep either. I was so restless, which was causing tension in my marriage. I have a visual disability and the lack of sleep got to the point where my ophthalmologist said my vision was deteriorating and I needed to sleep. By this time, my daughter was 8 months old. I was desperate to get her to sleep and tried so many different sleep techniques, but nothing worked. I told Anita about my situation and she provided me with a solution to sleep train that changed everything. She stayed on the phone with me the first night and counseled me and provided so much support during the hardest night since my daughter was born. She provided me strength and guidance to help both my daughter and I that night. She gave me a step-by-step routine for 3 days and reassured me that by the third night my daughter would be sleeping alone in the crib in her room. My husband and I were not very optimistic considering my daughter and I had not had a single night of proper sleep in 8 months! No word of a lie, by the third night my daughter actually slept in her crib for the full night. I want to thank you Anita from the bottom of my heart for saving my vision, my marriage and most importantly helping my daughter!
P. Kumar
Anita's sweet and caring nature makes me feel at ease with
sleep training, and confident in implementing her
recommendations.
J. Lam
I want to send all the love and thanks to Anita! Her patience, compassion and calming presence was so refreshing, especially for new parents with twins who hadn't slept in 5.5 months! She spent time discussing the process of sleep training and understanding the sleep problems we were facing! She spent time creating a sleep plan that worked for us and she ensured we were comfortable with it Her support throughout this process made it an easy transition! I truly believe that Anita saved us! I highly recommend Anita to any new parent!
M. Rabindran
I never understood what the process of sleep training was until I met Anita.  Before considering sleep training, I was nervous and I felt guilty.  I thought sleep training your baby meant letting them cry until they fell asleep.  I was wrong.  Anita takes on a different approach and it was just what I needed.  My daughter was 2 years old when I sleep trained her.  Anita provided me with a plan that was gentle and worked with our family.  I was able to stay in my daughter's room and comfort her for the entire process and she slept much better within a couple of days of implementing.  I went from cosleeping and waking up every couple of hours to teaching my daughter independent sleep in her own room.  I have recommended many people to Anita and I will continue to do so.  She is a friend and extremely passionate about helping families.
T. Rosano
Our 8 month old was struggling with nighttime wake ups making Mommy and Daddy exhausted! Anita helped put together an easy to follow plan to help our little guy get through it. Her continued support went above and beyond the description of her services; she truly cares about her clients and getting everybody the rest they need! Thank you Anita!
K. Cavanag
Sleep training seems to have a bad stigma because of the 'cry it out' method everyone's heard of, so as you can imagine my husband and I were quite apprehensive about the whole process. Thinking back now, we realize how wrong we were. Anita made the whole process easy and we couldn't have been happier with the outcome! At no point did we ever feel uncomfortable with her advice and tailored plan of action. Thank you Anita for your support, guidance, and of course for helping our whole family get good quality sleep.
We would recommend Anita over and over and over again!
N. Baeidfar
I was a little skeptical about sleep training because I was so against the "cry it out" method. I didn't want to let my daughter cry but I so desperately wanted her to sleep by herself so I could get some rest and be a better momma for her! I had read two different sleep training books but was having a hard time teaching my daughter good sleep habits. In my desperation, I reached out to Anita and I was so glad to find out that she did not ask me to let my baby cry! Anita worked with my husband and I to come up with a plan that we were both comfortable with. But most importantly, she walked with us through this difficult and scary process. Even though she lives across a border, I felt as though she was right by my side, holding my hand the entire time. Anita assured me that I could message her whenever I needed her and even when I didn't message her, she would check in on me. That made me feel so supported and encouraged. Anita went over and beyond what I expected from her to help my daughter succeed and in turn to help our family get the rest we need. Now our daughter is an amazing sleeper and my husband and I feel like our old selves again! Our daughter is so happy when she is awake and is such a joy to be around. Because she sleeps so well she also eats well and is meeting all her milestones like a champ! We are so proud of her and so grateful to Anita for her help. The best thing about Anita is that she genuinely cares for her clients and their families and it is so evident that she has a passion for what she does. She is always there for you when you have questions or concerns and never makes you feel like a burden! If you have sleep goals for your baby and you just can't seem to achieve them, Anita will guide you and walk with you until you reach those goals. Anita is so sweet and positive, she believes in your ability to teach your baby sleep habits even when you don't! She has been an invaluable resource to our family.
Thank you Anita, we couldn't have done it without you.
A. Cousins
We came to Anita when our little one reached the four-month sleep regression. He absolutely refused to sleep, kicking and screaming when it came to nap time and if he did fall asleep he would wake at the end of his 30-min sleep cycle. At night he was waking every hour. I felt helpless. Anita went above and beyond to help us get back on track. I started to see progress in as little as 2 days and now he goes down every nap time on his own and has taught himself to fall back asleep and now naps for an hour and a half!! His night sleep is so great and consistent. We even went on vacation and he adapted so well and slept the whole plane ride. Anita gave us a program that fit our little one's needs to teach him proper sleep habits that he can carry on throughout his development. We are so happy with his progress and I am no longer filled with anxiety whenever I put him down to sleep. Thank you Anita!!!!
S. Varvas
My daughter was two months when I first spoke to Anita. The information that she gave us was amazing. After one week my daughter was already improving on her sleep habits throughout the day and night. Anita is a gem with her friendly over the top attitude! I am so confident to use Anita's recommendations in the near future to have my daughter sleep throughout the night.
J. Shin
I decided to contact Anita when I was at wits end. She was our life saver! My husband and I were struggling with the sleeping habits of my 17 month old and everyone was telling us it was too late to sleep train him now. Along comes Anita! She was very open and straightforward but at the same time very accommodating to our needs and position. We never felt overwhelmed or pressured to do anything we were uncomfortable with. Our son was sleeping through the night within a few days and all by himself! Thank you so much Anita, hiring you was one of the best decisions we made. For everyone reading this..it can be done even at a later age.
S. Grewal
Sleep conditioning can be a very difficult activity for both parents and baby due to the sheer exhaustion that often drives us to consider it – hence working with a calm, warm person such as Anita is very comforting. She was always there to support us in whichever way we needed and was very vigilant with following up on our baby's progress multiples times throughout the day. Our baby sleeps much better now, and when there are bumps in the road we now have strategies to help us get through them.
Anonymous
My daughter had trouble gaining weight initially so I continued night feedings longer than "normal" and out of exhaustion, I created a bad habit for both myself and her and she ended up sleeping in our bed most of the time and was waking up (along with myself!) every couple hours still at 10 months. I had attempted the same sleep method we used with our other 2 children but it just never worked with her and I was desperate for uninterrupted sleep for both of us. While Anita's methods themselves aren't drastically different concepts than others I had read about, the key difference is the tremendous support. It wasn't until after we had started the training that I realized how vital it is. Without her support, I can guarantee that I would have given up when things didn't go according to plan and my baby would still be sleeping in my bed. I felt so confident having her help us decide on the best method for us – she explained the pros/cons of each one and why she felt it would work. On the second night of the sleep training, my daughter only briefly woke up two times but put herself back to sleep with hardly any crying. After the third night, she slept straight through. Anita was there to help me figure out what to do when we hit bumps in the road and to reassure me that these were just bumps, not total derailments of the training and that it was ok to pick her up when I needed to comfort her, etc. If you are considering the need for a sleep consultant – it is SO worth it! I'm so happy that I didn't try to do this on my own and that I had Anita to hold my hand every step of the way!
L. Murphy
What a lifesaver! After 6 months of our son waking up every 2 hours, after sleep training, he went to sleeping 12 hours in 3 nights. Sleep training is super hard emotionally and Anita was so patient, understanding and encouraging through the whole process. I can never thank her enough!
A. Joshi
As a new mom, it can become difficult to prioritize your sleep especially if your little one develops a sleep schedule of their own. Through friends and family, I heard the same story regarding sleep training; just let them 'cry it out'. It was important for me to find a trained professional who understood my needs and apprehension towards using the traditional 'cry it out' approach with my daughter. With my transition back to work, I needed a friend more than a consultant who provided me with sleep training options suitable for my personality and lifestyle. Anita Patel is exactly what a sleep training consultant should be; compassionate, personable and willing to go the extra mile for her clients. Anita will create a personalized plan for your family to help your baby develop long-term healthy sleep habits. Anita will treat your family as her own and truly become a friend through the process- there is no one else I would recommend!
R. Banwait
I literally tried everything to get my 8 month old to sleep.  It took me up to an hour to rock my baby to sleep for naps and I remember how sore my arms would get.  Some days my husband and had to rotate because it was exhausting!  I would put my baby to sleep between 9-11 PM every night.  I had no routine.  Anita made us realize how critical it was to have a schedule for our baby.  She coached us through the entire sleep training process and I am confident to say my husband and I couldn't have done it without her!
S. Chu
Anita and I first began working together when my daughter was about 5 months old. She helped me to implement good sleeping habits and promised me that over time and around 6 months of age my daughter would progress significantly in her sleep routine and I would finally get some much needed sleep. I was skeptical at first but looking back now (my daughter is almost 7 months old) I don't know what I would have done without Anita!!!
She was BEYOND patient with me, answered all my questions (sometimes at ridiculous hours!) and made a specific plan that completely suited my daughter and I's needs.
My daughter now sleeps 11-12 hours a night straight!!! Her naps are also longer and we have routine in our lives!! I would highly recommend Anita to any parent that wants to sleep train their child in a sensitive and caring manner. Anita you are the absolute best!!!
S. Banihashemi
My 6 month old son was waking up every 2 hours at night and was addicted to his sound machine and his pacifier. The second the sound machine would turn off or his pacifier would fall out of his mouth, he would wake up and start crying! I was losing my mind, barely sleeping at night and trying to get through the workday. I decided to give sleep training a try and after only 3 days my son slept from 7pm to 7am without a pacifier or his sound machine.  Anita you have been a total lifesaver! I can't thank you enough.
L. Patel
Anita you have given me back my life literally. I am happier, well rested and have my evenings back. I can't thank you enough for all the patience, support and guidance you had given us while we went through this process.
I was that person who thought sleep training wasn't something I'd EVER do or NEEDED to since my baby girl was sleeping through the night at 3 months. I considered myself one of the lucky ones but unfortunately the luck ran out fairly quick. At 6 months, my daughter was like a newborn waking every 45-90 minutes, and the only way to get her back to sleep was to feed or give her a soother. These frequent wakeups were driving me insane. I was irritable and it was starting to effect my mood. I was functioning on minimal sleep and couldn't handle it any longer.
I enlisted Anita's help and I am so grateful that I did. My baby girl was taught the skill of sleeping independently and self-soothing at such a young age and this was only possible with the constant assistance, guidance and support anita provided throughout the entire process. She was answering all my questions and concerns in the wee hours of the day, while she was on vacation or dealing with a tragic loss in her family, she was available throughout the training process and after. She shows genuine care and compassion for her clients and makes an effort to follow up. Anita has a very confident and calming presence which I found warming. My baby girl was sleeping throughout the night by the 3rd night but unfortunately took a bit longer to master the skill of selfsoothe but eventually got it 🙂 She's sleeping anywhere from 11 to 12 hrs each night which makes one happy baby and happy parents 🙂
I would recommend Anita to any parent who is at their wit's end and ready to make a change.
N. S. Pabla
At the beginning, I was truly skeptical with this whole sleep training process due to the fact that my son was use to so many props in order to sleep and I just could not imagine him falling asleep without the bottle. However, I had girlfriends who had used Anita in the past and who were sure this would work.
Sure enough, within a week our son was falling asleep on his own, sleeping throughout the whole night without feeds, taking two solid naps throughout the day and truly become a much more satisfied baby! Anita gave my husband and I our life back – literally! I had forgotten what being a normal functional, well rested adult felt like.
Anita was always accessible (even at odd times of the night,) she was always patient and kind, she kept us calm throughout the hardest parts, and went over and beyond in every aspect. Thank you for doing what you do, Anita!
Y. Alvarado
My son was born extremely premature due to a high risk pregnancy, and therefore required at least one night feeding for the first 12 months of his life. Feedings inevitably became a crutch to sleep and at 7 months my little one demanded the bottle every time he entered a new sleep cycle, sometimes up to 4 times a night! Desperate and depressed, I reached out to Anita, and she saved me within a week. Anita provided me with the education I needed to understand what was happening with my son's sleep patterns and created  a customized sleep schedule for naps/night based on his unique feed requirements. She was always available by phone or text to answer questions and calm me down, despite being in a different time zone. She helped me and my husband compromise on a consistent strategy when we struggled to agree. Most importantly, in my darkest hour, she told me it was okay to quit until I was ready. My pregnancy was extremely traumatic, and my son came into this world very weak. Sleep training was that much harder because I constantly worried about the impact I was having on his fragile state. It was Anita's compassion and complete lack of judgment that helped me get through my greatest fears, and trust that my son would make it through stronger and healthier. I didn't quit, and while my son still requires one night feed, he goes to sleep immediately after and naps like a champion. Anita didn't just teach me how to sleep train my baby, she taught me how to have faith in my myself as a mom. Thank you Anita!
V. Jain.