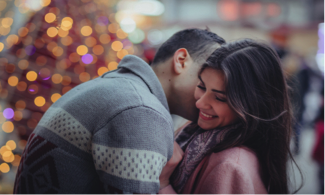 How Sleep Training Strengthened My Marriage
Prior to having kids, my husband and I had plans to travel, buy a new house and to continue our education. We enjoyed our time together and spending time with our family and friends. Did we think that having a baby would drastically change our lives? Not really! From what people told us, we had an idea that we wouldn't sleep at all and that our schedules wouldn't be as flexible as they have been without children. The thought of having kids was so exciting for the both of us, but really we had no idea what to expect.
I wanted to tell you a few things that made our marriage succeed when our adorable baby boy arrived into this world and all the sleepless nights we experienced.
Create a schedule and routine –
Create a schedule for your family. Whether it's your first or second or even third baby, a schedule will save you. You're probably thinking how can you create a schedule with a newborn when they sleep all day and wake up at random times in the day and night. Your current schedule with a newborn might simply consist of changing their diaper, feeding them and putting them down to sleep. No matter what age your child/children are, you can create a schedule. Create a schedule not only for your child, but a schedule for your entire family. Have a rough idea as to when you will make dinner, feed your children, what time bath and bedtime will be at and it will significantly improve your life and offer some time for you and your husband. A little time alone to catch up on each other's day or to eat dinner together can make all the difference. You will find it utterly exhausting when you have no schedule or routine as I have experienced this in my own life.
An Early Bedtime –
I am CRAZY in love with my two children! When I don't see them, I miss them BUT who doesn't enjoy their time alone. Prior to sleep training my first born, he was sleeping at the most random times…9pm, 11pm, 12pm, etc. and in our living room where the TV would be on just so my husband and I could get time together to watch a show or two (if that). Sleep training saved us!! We were able to put him down at the same time every single night unless we were out. Bedtime was at 8pm when he was an infant and it still is and he is 5 years old. Of course, on weekends we are more lenient and let them have more fun! With an 8pm bedtime, my kids are happy and attentive the next day. If they pass the 8:30-9pm mark for bedtime, our whole family is off and so is our schedule. The extra time after the kids go to bed allows for us to have our own time to get things done and give us some time together to hang out and watch TV or even go out ESPECIALLY because when we know our kids are sleeping and will stay asleep, it makes finding babysitters that much easier (thanks to my family for this big one)!
Sleep Training –
As you know, I am an advocate for good sleep and sleep training has truly changed our life, especially our life as first time parents. The only reason we have been able to implement a schedule, routine, and an early bedtime in our life is because we sleep trained our kids. We also have happy kids who like to sleep (on occasion), we are happy parents (most times) and we have a happy marriage all because of sleep training and continuing good sleep habits. Life gets busier and busier and it rarely slows down…make things easier by creating a good environment for you and your entire family. I promise it will all be worth it.
Anita Patel
Certified Pediatric Sleep Consultant
info@hushbabyhush.com
(416) 885-2235
www.hushbabyhush.com
February 8, 2018